We wish to leave an unspoiled natural environment, rich in resources, for the generations to come.
To help realize a sustainable society such as this, Toyota Motor Kyushu is taking an active role in creating a better, safer global environment in diverse ways.
One of our key themes is utilizing "green" energy: renewable energy, and clean hydrogen.
Along with advanced manufacturing, our plants are also models of advanced environmental design.
Utilizing new energy
We are cutting CO2 emissions by utilizing photovoltaic power generation, geothermal energy, and hydrogen energy, with a goal of continuous zero-emission performance by 2035. The Miyata Plant was the first facility in Japan to utilize electricity from solar power generation to electrolyze water, producing hydrogen fuel for fuel-cell forklifts. The hydrogen is also supplied to stationary fuel cells, providing power for lighting, and to heat hot water for bathing facilities.

The Aqua Control Center
Water used in the plant is made clean enough that fish can thrive in it, then released to the nearby river. The local newspaper reported that the river ecology is recovering thanks to Toyota Motor Kyushu industrial wastewater.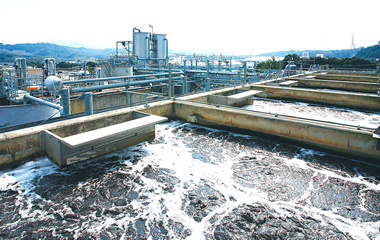 The Eco Center
Stringent waste sorting and recycling programs slashed emissions to zero in 2001, and we still maintain that zero-waste performance.